Breadcrumb schema helps Google to understand the page's position in the site hierarchy. Breadcrumbs are a series of small text that is located at the topmost part of a page that tells the trail of the user. Enabling the breadcrumbs generates a trail for a page/post that includes a path from the website's home page to the page. A user can easily navigate in the site hierarchy with breadcrumbs.
Schema Pro allows adding breadcrumb schema to your any post types with just a click.
How Schema Pro's Breadcrumbs Option Works?
Step 1: You can enable Breadcrumbs from Settings > Schema Pro > Breadcrumbs > Enable Breadcrumbs.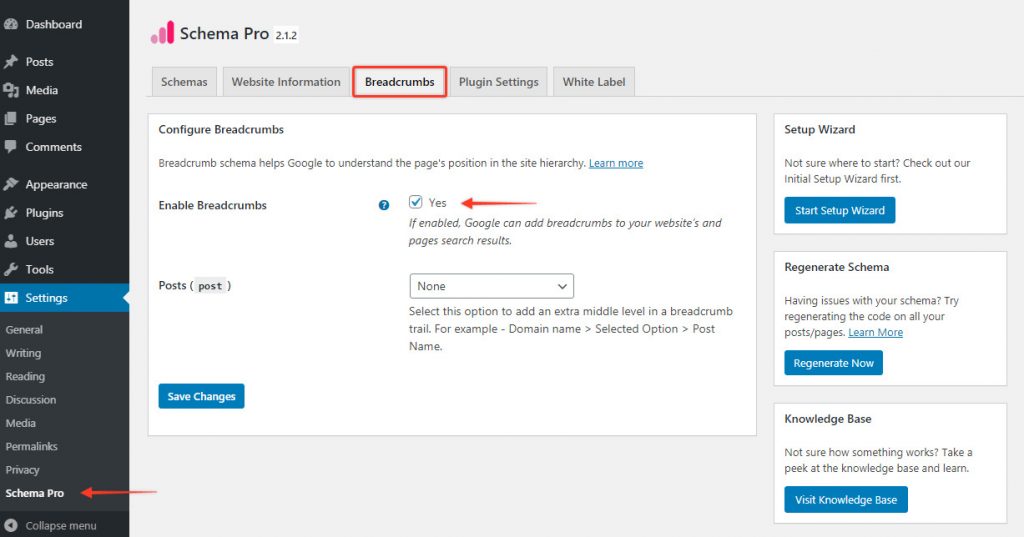 Enabling this option will add a breadcrumb schema to all pages and posts on the website.
Step 2: You will now observe options appearing to select an extra level in the breadcrumb trail for your post type.
How does it work? – Enabling breadcrumbs schema in step 1 will add breadcrumb trail as – Domain name > Post Name.
While with the Posts option you can add an extra middle layer in the breadcrumb trail as
For example – Let's say you have category Books for all your posts and you select Category option then a breadcrumb trail will be – Domain name > Books > Post Name.
Output on Rich Snippet Tool will look like –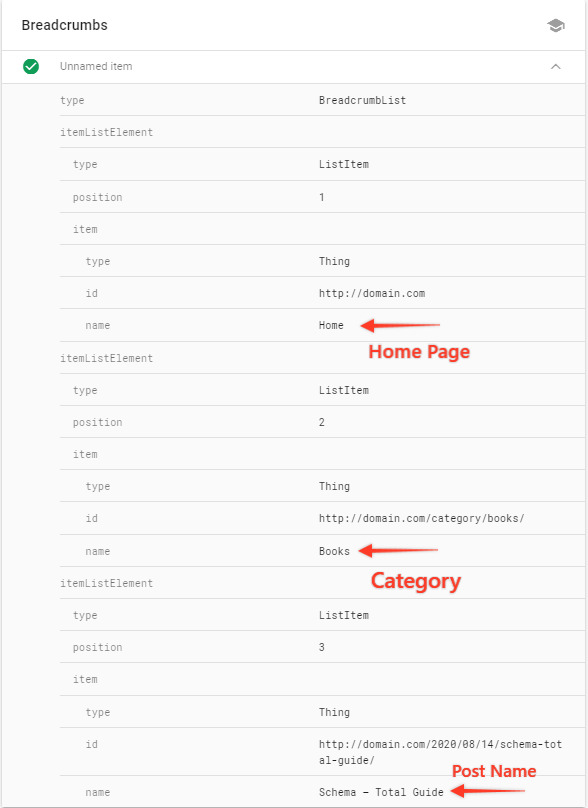 Step 3: In case you have any plugins activated that provide post types will be available on page.
For example – If you have WooCommerce plugin activated you will see an option to add an extra middle layer for products.