Rich Snippets for
Business Services Page
Add structured markups to your dedicated services page and increase the chances for it to rank higher and perform better in search results.

What Is the Service Schema Markup?
The Service schema type can be used for dedicated services pages on business websites. If you provide services such as home improvement, car care, digital marketing, travel, etc, you can use the services schema markup to show additional information that gives people a clear idea about all you do and encourage them to hire you right away.
This schema type also helps users get an overview of your services, the areas you serve, address, price range and more.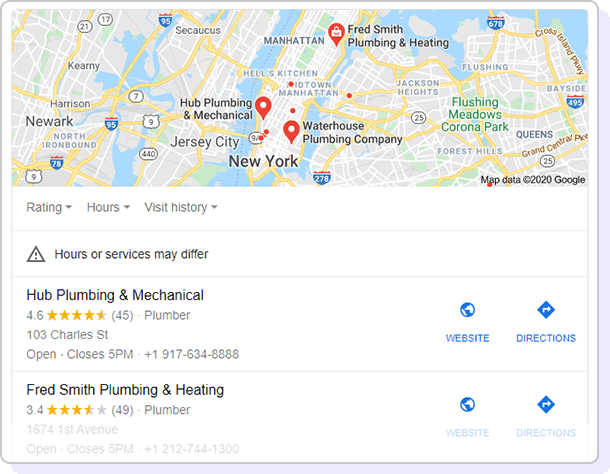 How to Add Services Schema Markup?
Here's how you can implement the services schema markup on your website in three easy steps with zero coding skills.
Select Schema Type
Click on the Service schema type from the Schema Pro interface.
Select Target Pages
Select the posts or categories where you want to implement it.
Verify and Publish
Verify or modify the automatically mapped fields and publish.
Outperform Your Competitors with Effective Service Schema Markups
A good-looking and detailed rich snippet can give you all the attention your services page needs in search results.
Speak about the type of services and the areas you serve
It's always good to reveal what you offer and the areas you serve. This gives users an overview and lets them know what to expect from you and your team. By mentioning the areas served, you are sure to get targeted audiences visiting your website through search results.


Let your contact information be displayed in search results
Ranking in search results not just brings you more website traffic, but can also pull in direct business. Therefore, adding your street address and telephone number in rich snippets gives users a direct way to get in touch with you quickly.
Add attractive descriptions accompanied with price range
A precise service description along with the price range gives users a transparent overview of what to expect. You can take advantage of this schema markup to display competitive prices and get more relevant website visits.