FAQ Schema Block for Gutenberg
With the FAQ Schema Block, you can add the 'commonly asked questions' on Gutenberg pages easily with built-in schema support that can help to boost search rankings.

What Is an FAQ Schema Block for Gutenberg?
The FAQ Schema Block can be seen in the Gutenberg editor when you have Schema Pro installed on the website.
The FAQ Schema Block helps you add commonly asked questions on Gutenberg pages and posts while adding the FAQ schema markup automatically to it.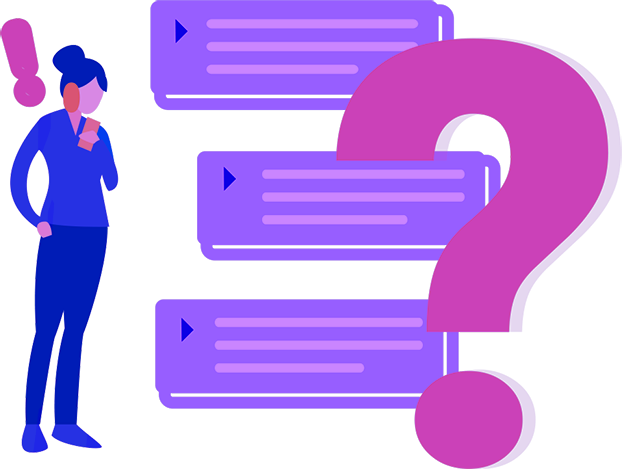 How to Add the FAQ Schema Block on Page?
Here's how you can implement the FAQ schema block on your website in three easy steps with zero coding skills.
Edit the Gutenberg Page
Edit the respective Gutenberg page or post where you wish to display the FAQs.
Add the FAQ Schema Block
Search and add the block just like any other Gutenberg block on the page.
Add Questions and Answers
Fill up the dummy content with actual questions and answers in the given fields.
Answer all the Common User Queries
A nice FAQ page on the website can clear all the doubts users might have about your product or service. It can help them understand your business model easily.
An FAQ section on the purchase page will help clear last minute queries and help boost sales. Such quick answers help to reduce the load on the customer support team. Build trust and increase conversions.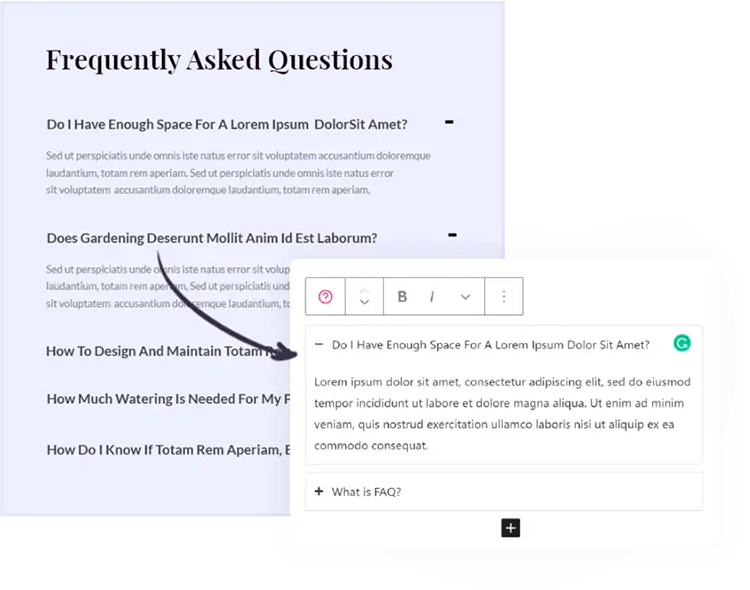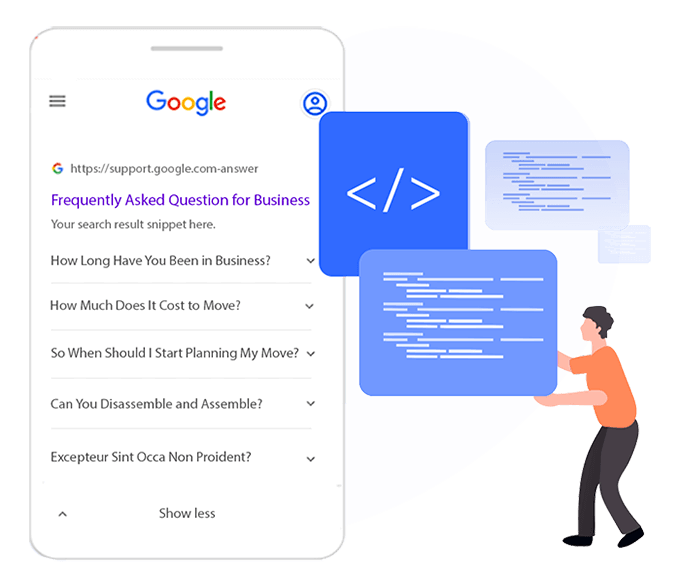 Improve Search Rankings with Inbuilt FAQ Schema Markup
FAQ schema markup helps search engines like Google understand the content in your FAQ section. So if your content matches the search query, your page has a chance to rank higher.
The FAQ Schema block provides inbuilt Google recommended schema markup. You don't have to add that manually.
Use Pre-built FAQ Layouts to Help With Design
The FAQ Schema block offers two pre-built layouts – Accordion or Grid. You can choose your favorite layout and customize it.
The accordion layout will display collapsible content while the grid will display a row-column like structure. This will make sure you focus on the content rather than the design.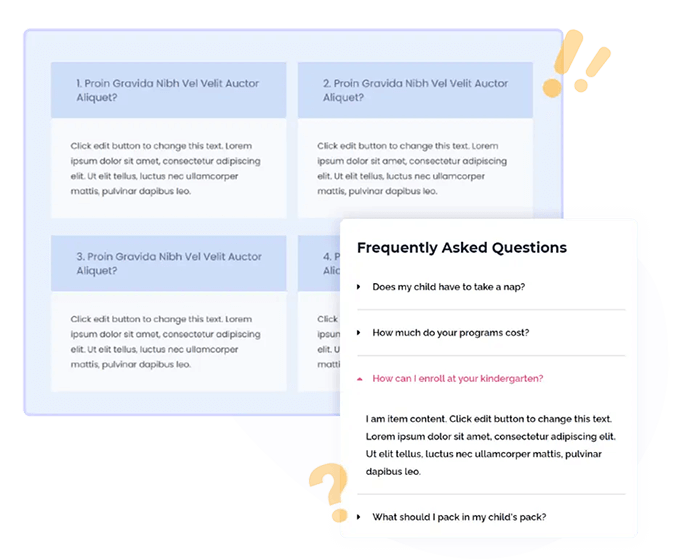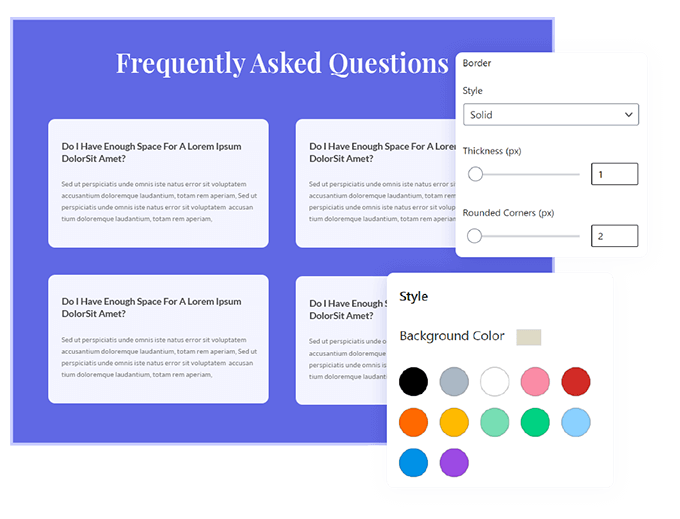 Build the Complete FAQ Section in Just a Few Clicks
Arranging questions and answers in a uniform format can be a tedious task when done manually. Schema Pro's FAQ block offers a ready-made structure to create a FAQ section easily. This means that you have dedicated spaces for a question and it's answer and you can keep adding as many pairs as you want.
Style-up the FAQs to Make Them Stand Out
Like any other Gutenberg Block, the FAQ Schema Block block offers styling options for everything added within it. You can set the color, typography, border, and spacing options. You can also style questions and answers differently.