Rich Snippets for Event or Webinar Websites
If you are planning an event, a webinar or something that you want people to register for, you can use this schema markup to grab the attention it needs in search results.

What Is an Event Schema Markup?
Are you hosting a Salsa class, a drawing competition or a webinar? You can use the Event schema markup to structure data in such a way that your event will stand out in search results. Whatever the event is, you can use this markup to attract users so that they can find the event and attend it too!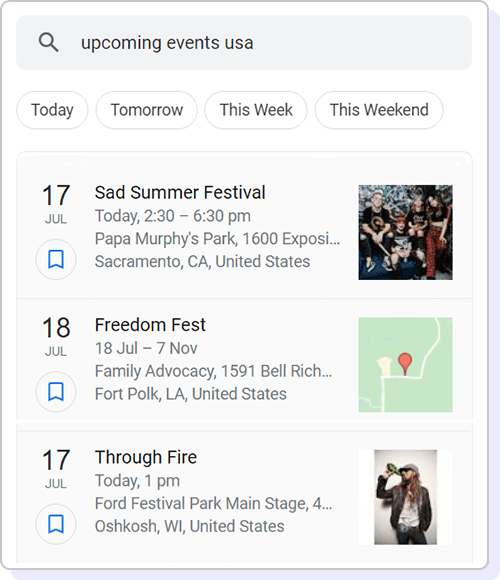 How to Add the Event Schema Markup?
Here's how you can implement the Event schema markup on your website in three easy steps with zero coding skills.
Select Schema Type
Click on the Event schema type from the Schema Pro interface.
Select Target Pages
Select the pages and categories where you want to implement it.
Verify and Publish
Verify or modify the automatically mapped fields and publish.
Make the Most of Search Results to Gather More Participants for Your Event
Implement a schema markup with details of your event so as to gather more participants and attendees through the search results.
Introduce it with an event name, description and an accompanied image
An attractive event name, the description and an enticing image can make your snippet look better than the others. You can use these to tell what it is all about so your attendees know enough before opting in.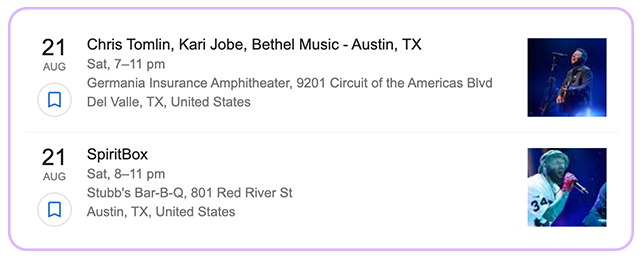 Mention the event type, performer and the organizer name so that can connect
Many times people need to know the people organizing an event or the performer if there is any. So, you can use this schema markup to include the organizer's information, along with the type of event like educational, festive, music, etc.
Information like the status and attendance mode will keep people informed about the event
With uncertain times, you may have to postpone or cancel events or even move a physical event online. These fields are exactly the ones that allow you to give out such information so search engines know about it and people who are searching about it are informed.