Schema Pro makes it easy for you to add structured data without the complexity of manually adding code to each page.
This article will help you to get started with Schema Pro plugin –
Install the Schema Pro Plugin
First step to get started with Schema Pro is to install the plugin. Its a quick and easy process.
Activate the License
Activating your license or purchase key is very important. This way, you register the purchase you've made and, therefore, receive free updates from us. You can find the key on the license page when you log in to the store account.
Once you get a license key from the store account, go to plugins page. Here you will find an option to activate the licence key.
Refer to article here.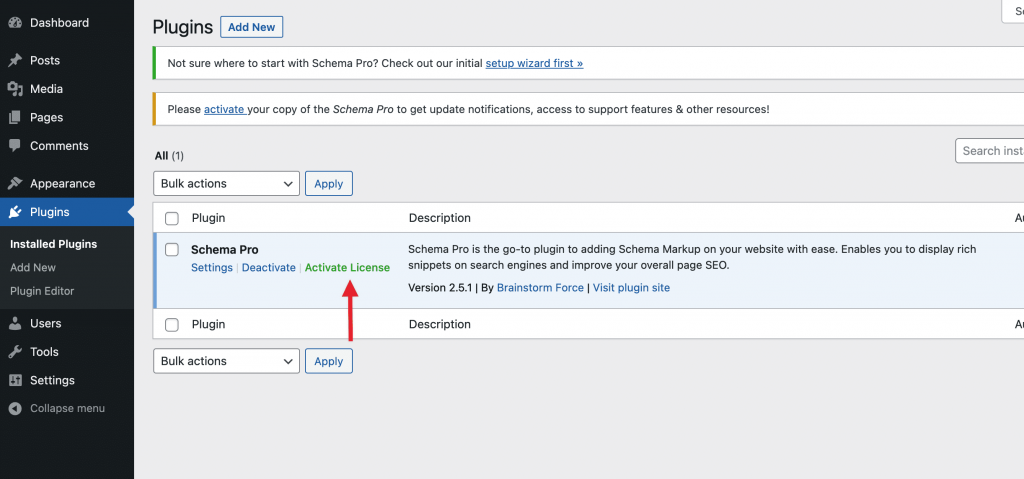 Walkthrough of Schema Pro