Due to Coronavirus (COVID-19) situation all over the world, as a matter of precaution, many of the events are rescheduled, postponed or canceled.
To deliver accurate information about current events across the globe, Google has introduced new properties for Event schema type. You can now update the status of your event and let your attendee know how you have managed it.
In the latest version of the Schema Pro plugin, new properties are made available with Event schema.
New Properties with Event Schema
Event Status
This field helps Google understand the current status of the event. Following are the options –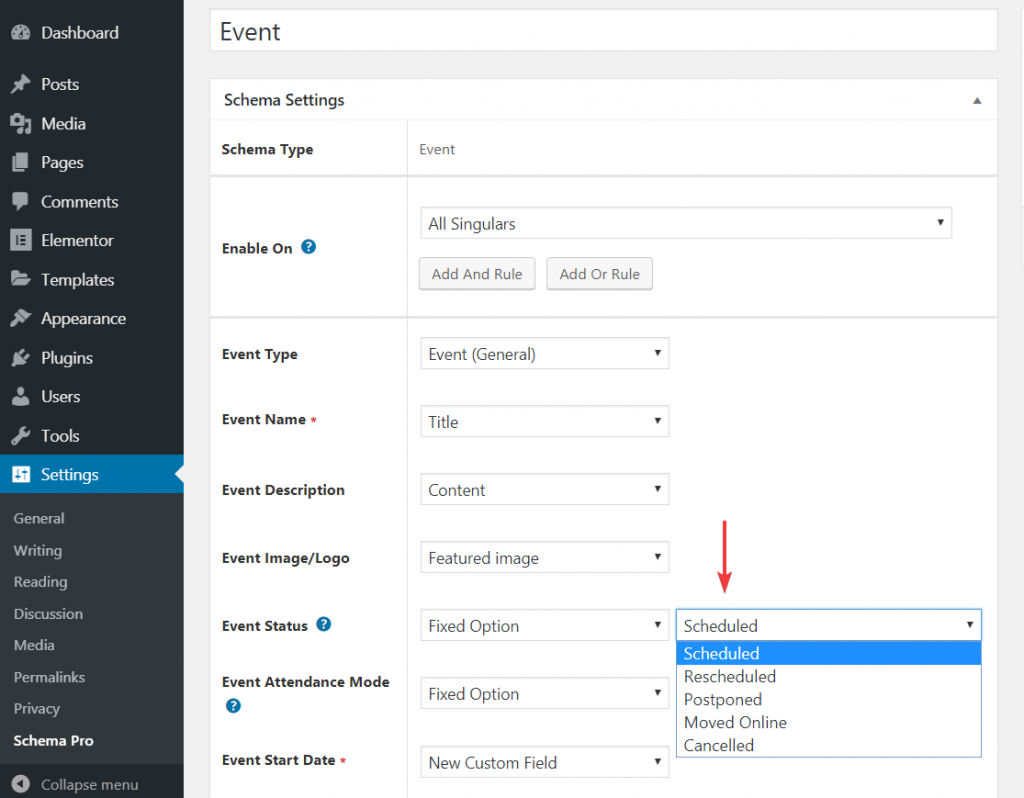 Rescheduled: If the event is rescheduled to a new date, pick this option. Also carefully enter –
New start date
New end date
Previous start date
Postponed: If you haven't decided with the new date of the event, pick event status as postponed. Keep the original date with 'Event Start Date'.
In case you finalize a new date – set the event status to Rescheduled and mark – 1. the previous start date as the current start date, 2. update new start date and end date.
Moved Online: In case your event is available online, select this status. Make sure to enter the 'Online Event URL'.
Canceled: In case you called off the event pick event status as canceled. Keep the original date with 'Event Start Date'.
Event Attendance Mode
Depending on the type of event, you may need to specify the location of the event. Let attendees know how they can reach the event – physically or virtually. The following are the options.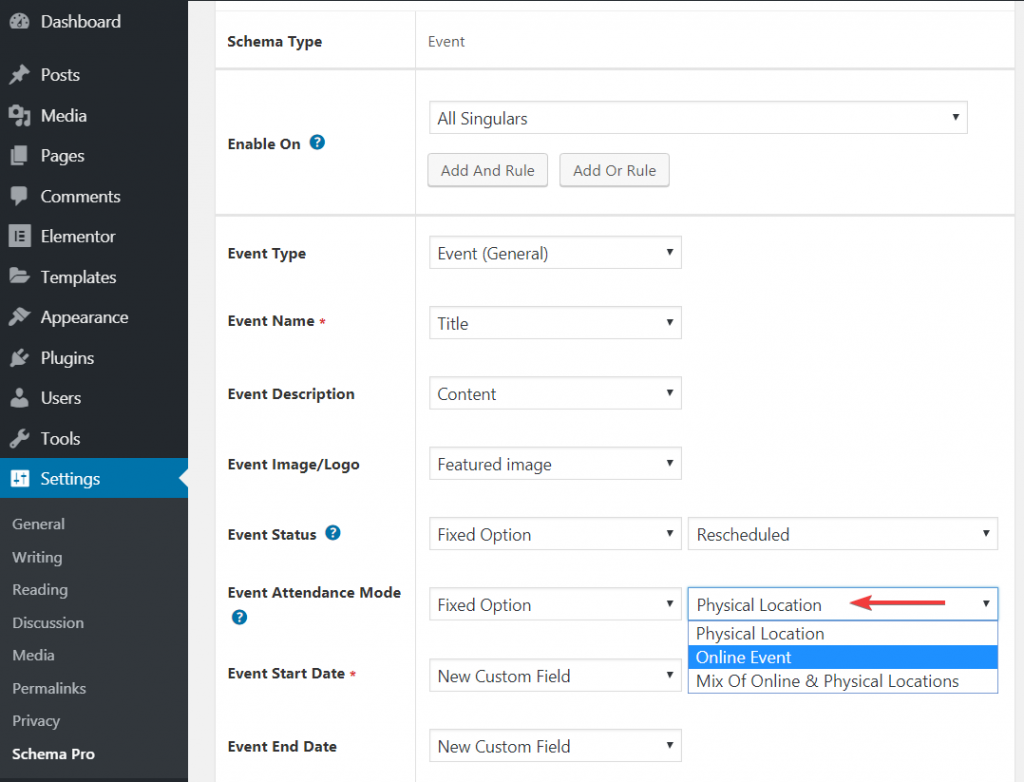 Physical Location: Choosing this option will display fields to enter a physical address. You can enter the location name. Address, postal code, country, etc.
Online Event : If the event is available online, select this option. Make sure to enter event URL.
Mix of Online and Physical Location: In this case, you will need to enter the location address as well as the online URL.
Moved Event Online? Make Sure to Pick These Options
In the current situation, making the event available online is a smart decision. Serve the required parameters to Google and show the online availability of the event.
Schema Pro has made it easy for you. Choose the following options if your event is available entirely online –
Set Event Status to Moved Online.
Set Event Attendance Mode to Online Event
Add Online Event URL
We Are Here To Help You
Update Schema Pro plugin to the latest version to see new properties.
In case of any query, write to us here. While staying safe at home our support team is working with full capacity to help you with every query.
We pray for strength and health to everyone out there in this global outbreak of Coronavirus.
Stay Safe!