A few days ago Google declared enhancement in the Review Rich Results. This improves the way you add a review schema to the website. Following this update from Google, we are releasing an improvement in Schema Pro too. Let's see how this update will work.
What Is Review Schema and What Has Changed?
When you add review schema markup to the page, Google takes it and display it as star rating in search results. Just like –

Until now you were able to add review schema type for any kind of page. But with the latest announcement Google has added a limitation on schema types that can add reviews.
With Schema Pro plugin, following are the schema types that will support review snippet here onwards –
So while adding review schema you would need to choose one of the subtypes from the above list.
This Fixes the Error from a Structured Data Testing Tool
In case you have tested your page after Google launched their update, you might have observed the following error in Google Structured Data Testing Tool for Review –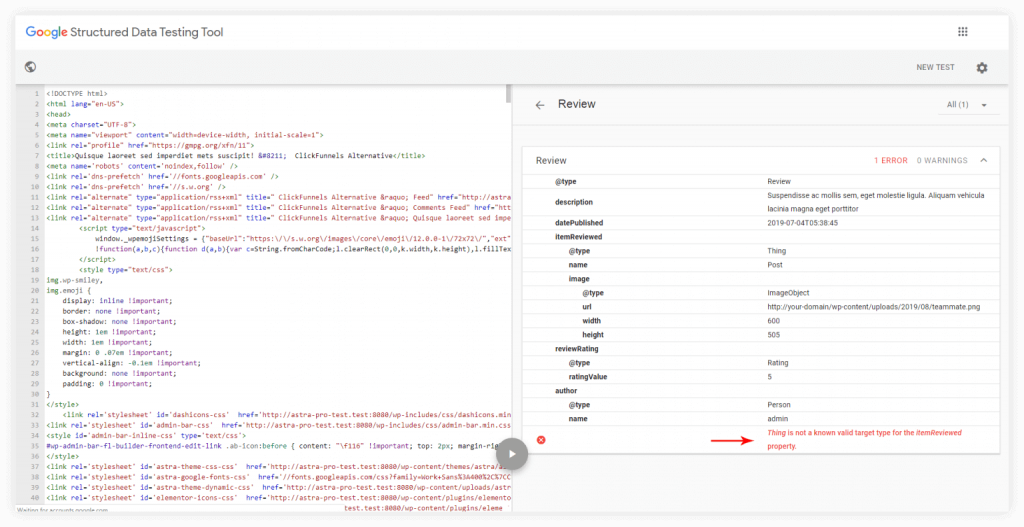 This error will be fixed with the latest Schema Pro version.
Get Started with the Update
As mentioned earlier Schema Pro version 1.3.3 is designed according to the latest update of Google. You can start working with following simple steps –
Step 1 – Update Schema Pro from WordPress Update page (Dashboard > Updates)
Step 2 – Edit existing Review schema from Settings > Schema Pro
Step 3 – Select an appropriate Review Item Type and fill the required fields
Step 4 – Save the changes and you are done.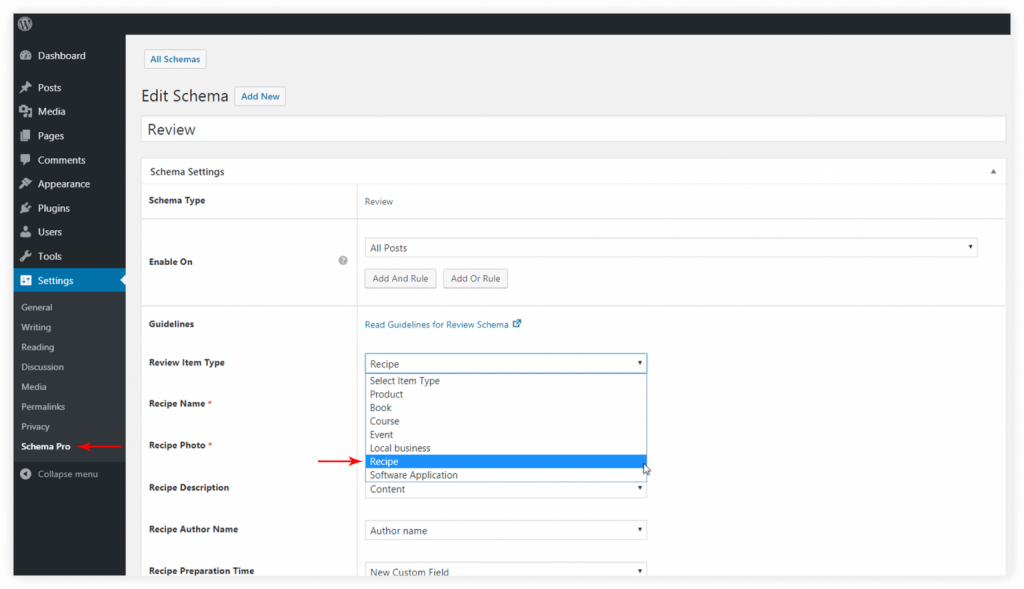 Here is the detailed article that will explain how to add Review schema in the site.